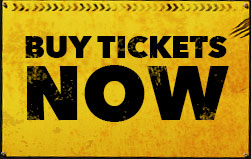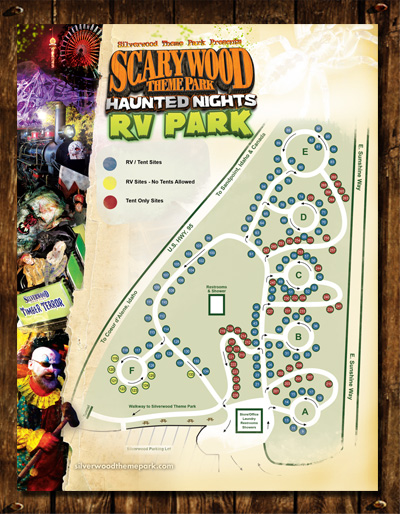 Stay across the street from Scarywood! (Water and sewer may shut off due to weather. Includes bathrooms)
Pricing
Site Type
Max Per Site
Sunday - Thursday
Friday - Saturday

Regular Tent
6 People
$35.00 per night
$39.00 per night
20 Amp Tent
6 People
$45.00 per night
$49.00 per night
30 Amp RV
8 People
$49.00 per night
$54.00 per night
50 Amp RV
8 People
$59.00 per night
$64.00 per night
Scarywood RV Park Policies
Check in time is 1:00pm
Check out time is 10:00am
Fires only permitted inside of fire rings.
Please fill out envelope at the store to pay for your site. Online reservations are paid in full.
All dogs MUST be kept on a leash and owner must clean up after them. Pets are not allowed in restrooms, laundry room or store.
No ATV or motorcycles off of the gravel road. Speed of 5 miles an hour applies to all motorized vehicles due to the number of children in the park.
No smoking in buildings.
Quiet time is 10:00 PM until 7:00 AM. Including Pets.
The following are prohibited: Drugs, fireworks, weapons of any kind, paint balling, destroying property, or washing dishes, pots and pans in the restrooms.
No outside catering allowed
RV Site limits: 10 people and 2 vehicles per site, unless otherwise approved by management
Silverwood RV Park is a private facility and reserves the right to refuse service to anyone.
Prices are subject to change.